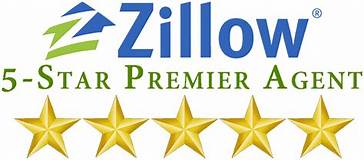 You can view all of our Reviews on Zillow.
Home Sold In Cosby
Very professional; Very Personable; Very Well Informed; We could not have asked for a better selling experience. We HIGHLY RECOMMEND Don and Donna for all of your real estate needs whether you are looking to buy or looking to sell! They will handle all of our future real estate dealings! Thanks so much for all of your expertise

Land Listed and Sold
Don & Donna were amazing. I am recently windowed and have never sold property by myself and from the very first time we met I felt totally comfortable and they walked through every step. Would definitely recommend them if you are selling property or in the market for a new purchase.
Home Listed and Sold in Newport

I looked for a real estate company that was on top of there game and Don, Donna and crew was that team. From the first phone call I was relived that I didn't have to worry about selling my property. The ad, pictures and description was spot on, sort of felt should I do this! Happy I did and looking to work with them in the near future.

Land Listed and Sold in Parrottsville
I HIGHLY recommend Don and Donna… They treated us like family. We live in Florida and was trying to sell our property that we owned in Parrottsville.. Before finding them we could not get it sold. They sold it!!! They always followed up and responded to us. We used several different realtors before finding Don and Donna and no one else could hold a candle to them!!!
Thank you, Don and Donna!!!!
We appreciate you!!!!
Ben and Monica
Home Listed and Sold Mooresburg
From our very first meeting, we knew that Don and Donna were the agents we wanted to sell our home. They were very accommodating with our timeline and marketing strategy and provided excellent guidance and support throughout the process. Donna did an excellent job of photographing our home so that potential buyers could take a virtual tour. We couldn't be more satisfied ( had a contract within 10 days!) and highly recommend their services. They are an awesome team and wonderful people!
Home Sold In Newport
Don and Donna are great to work with. They are very knowledgeable about the local market and easy to communicate with. I would highly recommend them to anyone.
Home Sold In Del Rio
Don really had his work cut out for him with this sale and he did a great job getting it done. His knowledge and hustle were invaluable to us during the process. He knew where to get the answers we needed and who to contact to get things done. He kept the ball moving and we closed on time. We have other property in Tennessee and we will be using Don for all of our future sales. He's the best!
Land Listed and Sold, Del Rio

We recently just bought a piece of land through Don and Donna Fabrikant. We happened to be in the area on vacation during that time we bought and they took time out of their Sunday to bring us into their office to let us know some properties they had for sale. They gave us some to look at and we went to look and them and found one we liked. During that evening around 6 pm we let them know we would like to put in an offer on a piece of land. That night he took time out of his evening to bring us back in to get all the paperwork done and submitted to the seller and everything was locked in within that evening. If you had a question they were quick to respond to your questions which made me feel even more comfortable about this big purchase. The process went very smooth. If you are looking for a home or a piece of land I would highly recommend these Don and Donna to anyone
Home Listed and Sold, Mosheim
Best realtors, I've ever worked with. Great description of our property and amazing drone photos to match. The contract signed within a month, within our target goal. Thank you, Donna and Don….highly recommended. Best wishes – Kim
Home Listed and Sold, Oakridge
Donna and Don came prepared on the first day. They had our house on the market within 24 hours with professional photos and all pertinent information to find the perfect buyer for our home. We had a signed contract on our house within a week of it being listed! They are truly a perfect team.
Home Listed and Sold in Cosby
We are so delighted with Don and Donna's responsiveness and expertise!! With only 3 days advance notice, they spent 4 hours over two days thoroughly understanding our property and taking photos in preparation for listing it, and they have responded to every detail and inquiry extremely promptly, day and night.
Home Sold in Del Rio
Amazing human beings these two are—knowledgeable about market values and dynamics, knowledgeable about the selling and buying process, knowledgeable about how a deal is negotiated with a bank, with a client and/or with a realtor across the negotiating spectrum. My house was sold because of the tremendous experience this Fabrikant team brought to the table. Thank you Fabrikants for closing this sale. it all seemed so easy at the end but I know how complicated this sale turned out to be with one administrative problem after another popping up every step of the way. My hat off to you, as realtors and as human beings."
Monique Kennedy
540 Crane Way, Del Rio, TN 37727
Home Sold in Parrottsville
These two have treated me like I'm family for 8 years now. And it all started from buying a house. They have supported all of my small business ideas, they sponsored Chris Henderson when he entered the Knox classic last year. And they went above and beyond when my best friend Brittany M Stuart was looking for a home. If you're looking to sell your home or looking to buy a home, I can promise you, Don and Donna will take care of you. They will make sure you aren't misled, they make sure their listings are accurate, and they are just all-around awesome people.
Home sold in Hartford
Yes, I had a very good experience with both Donna and Don. They are the best realtors I have ever came across. They are wonderful with helping explain the process from start to finish. I will recommend them to everyone I know buying or selling their house or property. They get an A+ rating in my opinion

Home sold in Parrottsville
Don was excellent! Very helpful with step by step directions as we were first time home buyers! He did everything to make sure we were happy and pleased with our first home! Highly recommended"
Land listed and sold in Hartford
"Honestly the most dedicated Real Estate agents, I have ever met. They treated me with the utmost respect, even though my budget may be lower than other buyers, I was never ever made to feel less important. They did everything they could to find me exactly what I needed and in budget. I cannot thank them enough and will recommend them to anyone and everyone as long as I live here.
THANK YOU DON AND DONNA!!"
Home Sold in Hartford
I was so impressed with both Don and Donna, they were always on point. We were able to move swiftly with the purchase of our home, long-distance purchase. Don was always able to answer any questions we had and we had a lot. We are so happy to be moving to TN in the very near future. Roxanne, Jacksonville, FL"
Land Sold in Dandridge
I have used several realtors in the Dandridge, TN area. None compare to Don Fabrikant. He sold my property in record time – included signage that other realtors did not; worked with the buyer's agent to reach a deal that was good for all involved; advertised the lot on every media available. Don was always responsive to any calls and worked with the time change involved. I am out of state, so it is doubly important to me to have someone I can trust and depend on to not just have the listing but to actively try to sell the property. Don did this were other realtors I worked with did not. He is pleasant to work with and very professional! The bottom line, he got my property sold when many others did not. I could not recommend him more highly. You can't go wrong with Don Fabrikant
Home Sold in Parrottsville
Now I understand why everyone brags about Don and Donna. I can't say enough about the Fabrikant team! My husband and I had the pleasure of working with them to sell our house and the entire process from start to finish was super fast, easy, organized, and an absolute pleasure! We know we couldn't have done it without you. Thank you so much!!
Home Purchased
My husband and I live in Indiana and found Donna and Dan online. We came down and she knew exactly what we wanted to see. The very 1st day we met Donna we found our future home. She was wonderful and kept us informed daily. We would never use anyone else.
Home Sold and Purchased
I purchased my FIRST home in mid-August! And I can't express how truly grateful I am for Don and Donna. They are the two you would want to go to for purchasing a home. I would not recommend anyone else for such a big dream! If you're in the market definitely contact them and let them help you! Britanny Stuart
Land sold in Cosby
Don and his wife Donna have a tremendous amount of knowledge about the local area, they are local experts. They were very helpful in pricing our property for a quick sale. We greatly appreciate their professionalism.
Michael Aillon
Home Purchased in Del Rio
After reviewing real estate agents, we selected Donna and Don Fabrikant of Country Living Realty. They are very personable and have a good knowledge of the area. Working with them was very easy. They represented our property very well. The pictures of our home were great and generated a lot of interest. Our house sold in 9 days! They went above and beyond by helping us move some heavy furniture, even helped us blow some leaves. They are dedicated and they care. We were indeed fortunate when we chose them to be our realty agents.
Roberta and George Maggi
Home Purchased in Morristown
I cannot recommend these guys enough! Don absolutely went to bat for me during the offer/counteroffer stage of buying my home. Without his experience it is quite likely I would not have been able to buy the home I wanted. Throughout the entire process, he kept himself and me informed and on top of what needed to happen next. His efforts really made my purchasing experience as easy as possible. As a single adult who works full time and quite a bit of overtime, it was essential that I had someone to rely on to get what needed to be done accomplished. Don went above and beyond in so many ways for me and he will not let you down!
Home Sold in Morristown
I could not recommend anyone else more than I can Don Fabrikant of Country Living Realty for your next real estate buy or sell. He is very laid back, easy-going and extremely professional at the same time. He stays on top of his game and keeps you informed and up to date continuously. You won't regret using Don and his lovely wife Donna for any real estate services. Excellent choice!!
Home Sold in Greeneville
Country living, Don and Donna, are true professionals in the real estate arena. They have the talent to communicate at all levels, they are friendly courteous and well-informed in a real estate business. They kept us well informed during the process of selling a home in East Tennessee. I would recommend Country Living For All real estate needs.
Home Purchased in Bybee
We used Don recently to purchase our home. He did an excellent job. He always answered any questions or concerns we had in a very timely manner. I would definitely recommend him. We have dealt with many real estate agencies and Don Fabrikant, Country Living Realty are definitely far above others.
Home Sold in Del Rio
Donna and Don exceeded our expectations. I was very hesitant to use a realtor to sell our home since previous experiences with other realtors were not anything to brag about. From the first day it was listed for sale, to the day we closed, there wasn't a moment where we felt things were put on the back burner or ever overlooked. They were almost immediate in their response to our texting, and they were thorough in handling everything, every step of the way. Our experience was 100% positive and like a breath of fresh air
Parrottsville Home Sold
Don and Donna were absolutely wonderful to work with. They were very professional, prompt, and was there to answer any questions and or concerns. Thank you the Fabrikant team
Land Purchased in Del Rio
on and Donna are a WONDERFUL team! We have had a fantastic experience working with them! They helped make the process of obtaining our dreamland quick and easy! These two are wonderful people that I would be happy to work with again! Tiffany
Home Purchased in Newport
"We were very blessed to have Donna and Don on our side while buying our house. They are extremely knowledgeable and will fight to get you what you want and need! My husband and I were buying our first house and had no clue what we were doing, Donna and Don quickly made it a point that we would not be alone during any of the processes and they were always available for questions. We had a fairly lengthy and somewhat difficult purchasing process due to things that were far from Donna and Don's control, but they walked us through everything and kept us on track and made sure that we were never confused or considered anything through the whole process. I highly recommend this team for anyone! If you are a first time home buyer or looking for a new or second home, these guys really are amazing and will make you feel like family! Thank you, Donna and Don, for all the help and hard work! We LOVE our home!"
|Home Purchased in Parrottsville
Highly Recommend! Mission accomplished!
We've been exceedingly happy to have worked with Donna and Don in our search of appropriate, if unique, real estate for our new home. Moving from N.E. Ohio to a totally unfamiliar eastern Tennessee required the help of knowledgeable and professional r.e. agents and our intuition in this choice have not disappointed us. There are many able agents, but Country Living Realty owners were the best for us, and we felt from the beginning this lovely couple would help accomplish our goals to the best. Transplants themselves to the area, they exceeded our expectations, we are happy and satisfied. In this professional team of husband and wife, Don and Donna, we have found more than just great agents, we've found new friends and hope to develop our friendship further. Their professional guidance, attitude and knowledge of the market are most Superb! We've accomplished our goals in a relatively short space of time. Thank you both, Don & Donna! Thank you for your sincere help working on our behalf, thanks for your expert guidance, negotiating skills, quick & responsive communication, effective working relationship & suggestions, and, in general – searching for & representing our best interests! looking forward to spending more quality and have fun times with you both in the nearest future.
Sincerely, Myron & Vira.
Land Purchased in Parrottsville
Thank you for all your help with the land purchase. You have gone above & beyond and we do appreciate it!
Kevin & Amanda Baskin
Home Purchased in Mosheim
We feel that it was a great experience in getting to be able to see a home and then buy it with great support. We finally get our dream home and we love it.
Thanks so much, David and Jessica Wyatt
Home Sold in Parrottsville
Don and Donna are very knowledgeable and utilize a myriad of resources to get the job done. Our house was on the market for 10 weeks and it sold with three offers on the table. I highly recommend this dynamic duo. They are amazing!!! Thank you, Don and Donna, Mark Tocholk
Home sold in Cosby
Don & Donna Fabrikant are awesome! They are very knowledgeable regarding homes and lenders. They go above and beyond to take care of their customers, even after closing. You are not just a number with them. I highly recommend their services whether you are buying or selling your home, Wanda Black
Land sold in Greeneville
Amazing people hard working and will get you what you're looking for they go above any realtor I've ever met! By far the best around!! Me and my husband highly recommend!
Parrottsville home sold and purchased
The Fabrikant Team are great people to work with and they really know the business. These people go out of their way for the clients. Such nice people to work with.
Parrottsville Home Sold
Don and Donna are the BEST, Great Realtors and now GREAT friends!! Really helped us since we were moving from Florida. Thanks!!
Parrottsville Home Sold
"Very Nice people and very helpful. Thank You for helping me get my new home :-)" Charris Johnson
White Pine Home Sold
I just wanted to say how wonderful it was to have Donna and Don Fabrikant as our realtors. They found us our dream home in East TN. They are the most honest and hardworking team I have ever met, they never got discouraged at all. Though it took some time to find our dream home, the Fabrikants never got impatient. They always told us the truth about all the properties my wife and I looked at. I am so happy to have met them and to have been able to buy our home. I have friends for the rest of my life with Donna and Don Fabrikant. If they can not find you your dream home, nobody can.
Cosby Home Sold
Don & Donna, Thanks again for all of your help. You guys are great at what you do. I'm certain that other realtors are jealous of your knowledge and drive to be the best and serve those who seek your services. When I saw the realtor sitting there in the lawyer's office like a knot on a log and anxious to get out of there instead of conversing with her "clients", I realized again how fortunate we were to have the two of you on our side. I can't even begin to express our enormous gratitude for your efforts. You prove that people can be outstanding as professionals, yet personable and pleasant to those who need them. We will always be grateful that we found you among "weeds" (other realtors) that surround you. May God bless you for being such "good people" in a world full of those who seek to serve themselves. Love you guys!!"
Dave & Candy Boney
Greeneville Home Sold
We had no knowledge of this area. Once we contacted Don and Donna, they took over. They contacted us on everything. We were living out of state and Donna sent us MLS listings that were in our guidelines. Donna was always available to talk to us and even set up half a day so we could come down and view many properties in that day. The thing that impressed us the most was that the property she showed us in May was a little high for what we wanted to pay. She kept sending us properties and in October the seller dropped his price drastically. Donna immediately called us and helped us get the property we wanted. We had forgotten about the property but Donna remembered, even after all the months. We were very happy to have had Don and Donna as our realtors. Don spent the whole day with us at closing. Even when the closing was delayed he stayed with us and even helped us during closing. I would recommend these two to anyone looking for a home in this area. They are passionate about their job and I truly believe that once they are your realtors they will move mountains to find what you are looking for. Thanks, Don and Donna, we will always be truly grateful to you both for all the hard work you put into helping us find our dream home. Tom Pierce"
Parrottsville Listed/Sold
Don & Donna went out of their way several times to help my husband & I with our home buying experience! They are honest, extremely kind, and very helpful! We couldn't be more satisfied & we highly recommend them to everyone that is interested in buying or selling a home!
Thanks to them our family found the home of our dreams"
Macie Reed
Land in Mooresburg/Sold
Donna and Don, We want to thank you for making our process of finding and purchasing a retirement site in TN a reality. Your knowledge and professionalism made an overwhelming task seem so easy and enjoyable! Even with Donna unable to walk due to surgery, she hung in there with us. Every problem that we faced during the negotiations with the seller was taken care of quickly with you and Donna being a wonderful team. We were afraid that negotiating from out of state would be next to impossible but you took care of all the details. I can't say enough about how fortunate we feel to have chosen you during our search for a realtor in the area. Dave and I are now looking forward to starting to build our retirement home on Cherokee Lake and we feel that we have already met our first friends. Thank you so much and we will be in touch. Dave & Kathy Morris"
Parrottsville Home
We listed our home with Don & Donna Fabrikant during a difficult selling market. We were living out of State and totally trusted them with the sale and were extremely happy with our outcome. Their expertise, professionalism and personal attention is outstanding. We had a few minor bumps with the purchasers, but the Fabrikant's went beyond the extra mile to make sure the deal closed. They were receptive to all of our emails and phone calls and kept us in the loop while the entire process was taking place. We have bought and sold many homes throughout our lives and I have never met and worked with such a great couple. We are so grateful for all they have done for us. I highly recommend The Fabrikant's.
THANK YOU DON & DONNA FOR EVERYTHING!!!! YOU ARE THE BEST!
Noel & Debbie Carvalho"

Investment Property / Purchased, Listed and Sold
Don & Donna helped me buy an investment home. When it was time to sell it, they listed it on Wednesday, had an offer on Thursday,
and a contract on Friday. It's hard to beat that!"
Jeremy
Bybee Home/ Listed and Sold
Although our house had been extensively remolded, it was an old house that had some major issues. It was a hard sell, but Don and Donna did what was required to finally get the job done. There were many items that needed to be addressed, like inspections, contracts and mortgage qualifications that were resolved quickly by Don and Donna. Without a doubt, Don and Donna should be called, because they will sell your house"
Melvyn & Iris Megson"
Newport Home Sold
Knowledge of local building activity is key to the best purchase. Donna and Don know their market and understand exactly what is needed to complete a sale. My wife and I were very pleased with the purchase experience. Three years later we know that we made a good choice.
We could not have done so well without Donna and Don's help"
Babcock's"
Del Rio/ Listed and Sold
Hello all Now that the dust is pretty much settled, Sunny and I would again like to thank each and every one of you for all your help through a somewhat difficult (understatement) closing. We know that you all worked very hard on our behalf and are really grateful to you. We look forward to becoming Tennesseans and know we are going to be very happy in our new home. Again, thank you all"
Sincerely, Ken & Sunny Grzelak
Business Contact Mortgage Broker
Don, Donna, and Stephanie are consummate professionals. I have had the pleasure of working with them on several transactions and they always have their client's best interest at heart. I would recommend The Fabrikant Team to anyone looking for honest, professional representation in any real estate transaction, be it listing your home for sale or representation as a buyer of a home. Ken Phillips"
Sold Cosby/ Listed and Sold
Don & Donna Thank You both so much for all you did to get our cabin sold!! We couldn't have done it without you guys! Best Regards, Dave & Robin Branson"
Greeneville Home/ Sold
Dear Don and Donna, We feel so blessed to have both of you in our lives… Thank you for the kinds things you've done,
for all the happiness you've brought"
Thank You, Jeanine and Allen
Del Rio Land/ Listed
Dear Don and Donna, Thank you for all your persistence in this property transition with us. We wish you luck and we know that your integrity has outshined any experience we have had. Sincerely"
Toby & Cheryl Reopel
Greeneville Home/ Sold
Hi! Sorry we didn't get to see you before we left. We love the house and are looking forward to becoming "permanent residents."……. Thanks again for EVERYTHING you did to make our home purchase a reality. Hugs & Kisses to you both"
Dottie & Bob Standring
Cosby Home/ Sold
"Don & Donna I want to thank you for the time you both spent on the research and legwork to help us in our house-hunting expedition….. Thanks again for your help and especially for your caring attitude. We've had a few bad experiences with realtors in the past, but the two of you are a breath of fresh air. Normally, the process of buying and selling a house has been like buying a used car from an ex-convict. But our time with you was both enjoyable and productive. We both feel we have been given honest answers and complete information on all the homes we examined. We look forward to calling you our first "friends" in Tennessee and we hope to always stay in touch"
Dave.
Greeneville Land/ Listed and Sold
We are safely back in NC. We will follow your lead on the closing date……..We are excited about our property and deeply appreciate all the work you and Donna have done to get us to this point. I know we are not your biggest sale but hope to be your best sale.
You and Donna are friends for life"
Pam and Roy
Home in Parrottsville/ Listed
Hey guys, ……We believe you to be good and honest people and a reference is our pleasure, but as you know the rest is up to you! Ann did tell me that she was very impressed with you guys and your preparedness. That's what good agents do!!! I told her upfront that I was not recommending you because we were friends but because I thought you would be honest and do a good job……So know that if it happens it is because of YOU and the good job you do!……… So that being said, thank you for all you have done for Ron and I as well, and I thank GOD for you Love in"Christ"
Bessie
Land in Cosby/ Sold
My real estate agent treats me like a high dollar client. Like a millionaire. Red Carpet treatment all the way. I would like for him to be recognized for many qualities that are lacking in today's marketplace. For instance, 1) service with a smile 2) honesty 3) loyalty 4) quick response time 5) courteous and friendly, and…most important to me: 6) not pushy or aggressive. My agent is Don Fabrikant of the Fabrikant Team: www.TheFabrikantTeam.com. If you are selling or buying in East Tennessee, Cocke County, Don is your Man. Service without sugar-coating, yet accurate and informative, information is given when you want it, but not forced on you. The peaceful and relaxing way to buy or sell real estate. As a business owner myself, I strive to offer the same service to my clients and I believe in the old fashion values of yesteryear that are so sadly fading in today's business world. Don told me when you make a client happy, you have a friend for life. I bet Don has many friends and loyal clients. Old fashion values in a modern world. Good advice for Real Estate Professionals everywhere"
Taryn Merrick